About
About The Conference
IEEE Walk the Talk 2020 , it's second edition organized by IEEE Women in Engineering under IEEE Vardhaman Student Branch in association with IEEE Hyderabad Section WIE AG, SAC, YP and CS chapter on 22nd and 23rd Dec 2020 is the Student Professional Awarness Conference (SPAC) 2020. Being funded by IEEE Students is a technical consortium that encourages women and men in engineering disciplines to share their ideas and build up a professional network to enhance their skills.

IEEE WIE Hyderabad Section, IEEE Computer Society Hyderabad Chapter, IEEE Hyderabad Section Student Activities Committee and IEEE Young Professionals Affinity Group has the ability to bring formidable IEEE Members together from across the globe and the potential to make a shift change in engineering cultures worldwide. The Theme of the Event "Innovation for Humanity"demonstrates the strength arising from working together as a community which surely can mark a significant change within us before this year comes to an end.

We the members are enthusiastically and passionately coming forward to working with you all and to serving you in coming months. Walk The Talk will make the students aware about multitude of skill sets, powerful mind development, conductive learning environment, networking opportunities and provides a chance to grow globally.
Through this event,


members can connect with people worldwide, share and exchange knowledge, work as a team, strengthening networks
The Track which focuses on women empowerement and help women advance in their careers and encourage IEEE Members in their development goals
IEEE Walk the Talk will focus more than ever on impact and deliverables,have become passionate and enthusiastic about the progress and visibility of IEEE WIE in IEEE
We would love to meet every member of IEEE WIE this year, and I would like to invite you to join me to contribute and make a change, boost their self-confidence and prove that women should be independent and reach their goals even in the hardest fields.
Register Now
Agenda
Schedule for 22 nd & 23rd December 2020
Schedule on 22 nd December 2020





Pre-event Workshop on Facial Recognition

Mr. Suryatej Mahankali

Machine Learning Developer, Smart Bridge Educational Activities

11:00 AM

01:00 PM

Inaugural

Lamp and Prayer Song

Ms. Sangeeta Singh, Deputy Advisor, IEEE Vardhaman College of Engineering

Dr. M. A. Jabbar, Student Branch Counselor, IEEE Vardhaman College of Engineering

Dr. J V R Ravindra, Principal, Vardhaman College of Engineering

Dr. Padma Sai, Chair, IEEE Women in Engineering AG Hyderabad Section

Mr. Vidyasagar T, Chair, IEEE Computer Society Hyderabad Chapter

Dr. G. SreelakshmiChair, IEEE Hyderabad Section SAC

Mr. Nookala Srinivas Rao, Treasurer, IEEE Hyderabad Section

Mr. Bala Prasad Peddigari, Secretary, IEEE Hyderabad Section

Dr. Amit Kumar, Chair, IEEE Hyderabad Section

Dr. Preeti Bajaj, Chair, IEEE R10 Educational Activities 2021-2022

Dr. Sudeendra Koushik, Vice President, Conferences, IEEE TEMS

Mr. Puneet Mishra, Secretary, IEEE India Council

Dr. Suresh Nair, Chair Elect, IEEE India Council

Dr. Elisa H Barney Smith, Chair, IEEE MGA SAC

Prof. Leila De Floriani, 2020 IEEE Computer Society President

Mr. Deepak Mathur, Director Elect, IEEE R10

Ms. Ramadevi, OSD ITE & Government of Telangana

Inaugural of Education Society Chapter



06:00 PM

07:45 PM

Panel Discussion on "Continuing IEEE Membership in Post COVID World"

Moderator

M. Sai Prashanth, Chair, IEEE Vardhaman College of Engineering

Panelists

Mr. Deepak Mathur, Director Elect, IEEE R10

Dr. Amit Kumar, Chair, IEEE Hyderabad Section

Mr. Vamsi Krishna Jadala, Chair, IEEE Hyderabad Section YP AG

Dr. M. A. Jabbar, Student Branch Counselor, IEEE Vardhaman College of Engineering

Ms. Sangeeta Singh, Deputy Advisor, IEEE Vardhaman College of Engineering



07:50 PM

08:50 PM

Schedule for 23 rd December 2020





Panel Discussion on "Women Leadership Among Technologists"

Moderator

Dr. G. Sreelakshmi, Chair, IEEE Hyderabad Section SAC

Panelists

Ms. Nita K Patel, Director, IEEE Foundation

Ms. Takako Hashimoto, Secretary, IEEE Region 10

Dr. Celia Shahnaz, Chair, IEEE Bangladesh Section



10:00 AM

11:00 AM

Choose your Startup after COVID-19

Mr. T. Vidyasagar

Chair, IEEE Computer Society Hyderabad Chapter

11:00 AM

12:00 PM

Business in the time of COVID-19: How Startups can respond to the impact

Ms. Deepthi Ravula

CEO, We-hub, Social Entrepreneur

12:00 PM

12:30 PM
Space Antenna Systems

Mr. Puneet Mishra

Scientist ISRO, Secretary IEEE India Council

Speakers

12:30 PM

01:15 PM

Break

Networking Session

Kahoot Game

01:15 PM

02:00 PM

Leadership and MembershipTraining

Dr. Nirmal Nair

CHAIR, IEEE REGION 10 PROFESSIONAL ACTIVITIES COMMITTEE

02:00 PM

02:30 PM

Womens in Research and Academia: Towards Gender Equality in India

Dr. Sanju Tiwari

PhD, Post-Doc, SMIEEE, Sr. Researcher Universidad Autonoma de Tamaulipas, Mexico

02:30 PM

03:00 PM

Student to Young Professional Transition

Moderator

Mr. Vamsi Krishna Jadala, , 2019 MGA Young Professional Award Recipient and Chair, IEEE Hyderabad Section Young Professional Affinity Group

Mr. Vijay S Paul

2020 MGA Young Professional Achievement Award Recipient

04:00 PM

04:30 PM

Membership Development

Mr. Parkash Lohana

Chair, R10 Professional Activities Committee (2021-22) recently appointed, Chair R10 Membership Development Committee (2019-20)

04:00 PM

04:30 PM

IEEE Membership Benefits for Professional Development

Dr. Zia Ahmed

IEEE R10 Vice Chair(Membership Activities 2019-2020), IEEE R10 Vice Chair(Technical Activities 2021-2022)

04:30 PM

05:00 PM

How to get funding or Member Engagement and Benefits and Applying for spac

Adil Usman

Chair, Professional Activities (SPAx), IEEE MGA SAC

05:00 PM

05:30 PM

Culturals

05:30 PM

06:00 PM

Closing Ceremony and Awards Ceremony

Mr. Deepak Mathur, Director Elect, IEEE R10

Dr. Suresh Nair, Chair Elect, IEEE India Council

Mr. Puneet Mishra, Secretary, IEEE India Council

Ms. Warunika Hippola, IEEE R10 Student Representative 2021-2022

Dr. Amit Kumar, Chair, IEEE Hyderabad Section

Mr. Bala Prasad Peddigari, Secretary, IEEE Hyderabad Section

Mr. Nookala Srinivas Rao, Treasurer, IEEE Hyderabad Section

Dr. G. Sreelakshmi, Chair, IEEE Hyderabad Section SAC

Mr. Vidya Sagar T, Chair, IEEE Computer Society Hyderabad Chapter

Dr. Padma Sai, Chair, IEEE Women in Engineering AG Hyderabad Section

Dr. J V R Ravindra, Principal, Vardhaman College of Engineering

Dr. M. A. Jabbar, Student Branch Counselor, IEEE Vardhaman College of Engineering

Ms. Sangeeta Singh, Deputy Advisor, IEEE Vardhaman College of Engineering



06:00 PM

07:30 PM
Speakers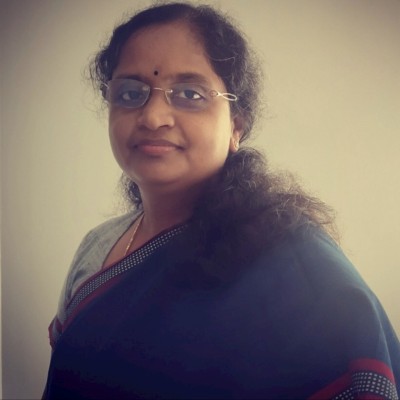 Ms. Ramadevi
OSD ITE & Government of Telangana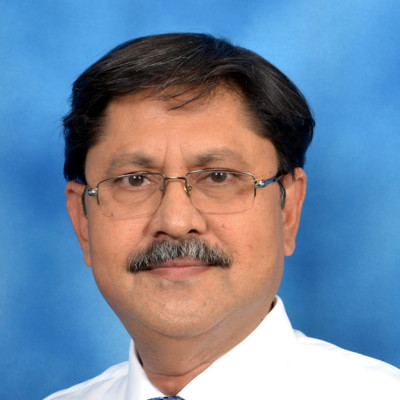 Mr. Deepak Mathur
Director Elect, IEEE R10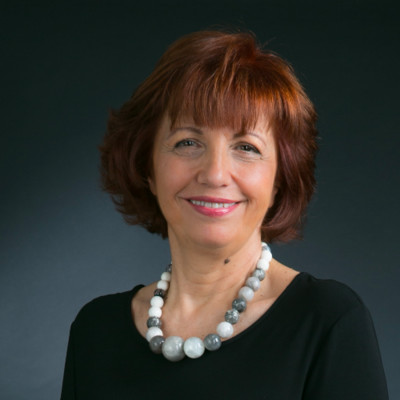 Prof. Leila De Floriani
2020 IEEE Computer Society President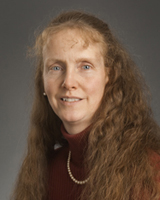 Dr. Elisa H Barney Smith
Chair, IEEE MGA SAC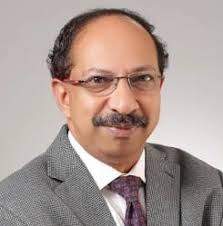 Dr. Suresh Nair
Chair Elect, IEEE India Council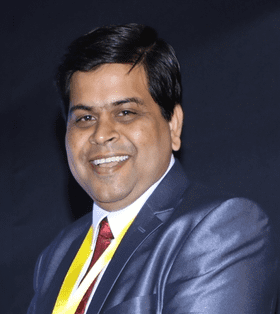 Mr. Puneet Mishra
Secretary, IEEE India Council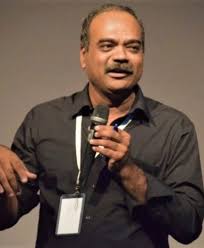 Dr. Sudeendra Koushik
Vice President Conferences, IEEE TEMS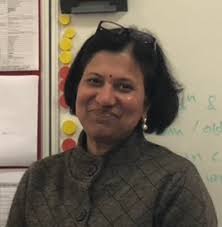 Dr. Preethi Bajaj
Chair, IEEE R10 Educational Activities 2021-2022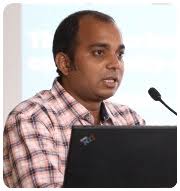 Dr. Amit
Chair, IEEE Hyderabad Section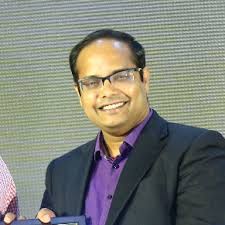 Mr. Bala Prasad Peddigari
Secretary, IEEE Hyderabad Section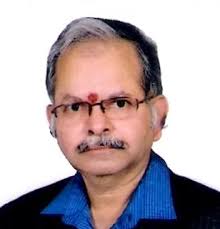 Mr. Nookala Srinivas Rao
Treasurer, IEEE Hyderabad Section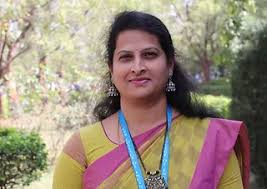 Dr. G. Sreelakshmi
Chair, IEEE Hyderabad Section SAC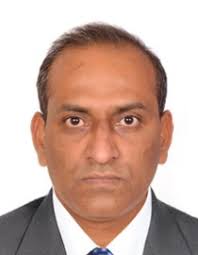 Mr. Vidya Sagar T
Chair, IEEE Computer Society Hyderabad Chapter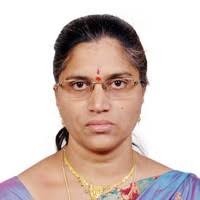 Dr. Padma Sai
Chair, IEEE Women in Engineering AG Hyderabad Section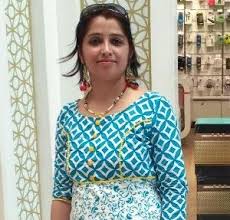 Dr. Sanju Tiwari
SMIEEE, Sr. Researcher Universidad Autonoma de Tamaulipas, Mexico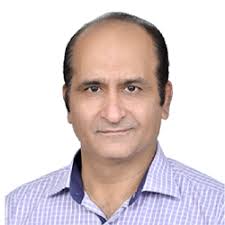 Mr. Parkash Lohana
Chair, R10 Professional Activities Committee (2021-22) recently appointed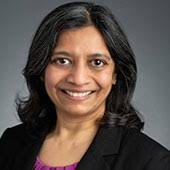 Ms. Nita K Patel
Director, IEEE Foundation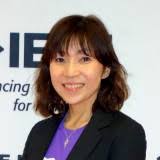 Ms. Takako Hashimoto
Secretary, IEEE Region 10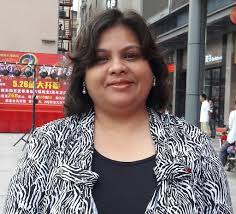 Dr. Celia Shahnaz
Chair, IEEE Bangladesh Section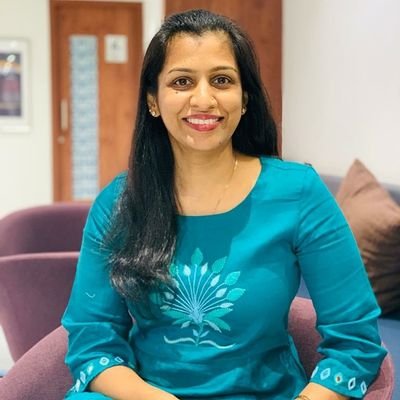 Ms. Deepthi Ravula
CEO, We-hub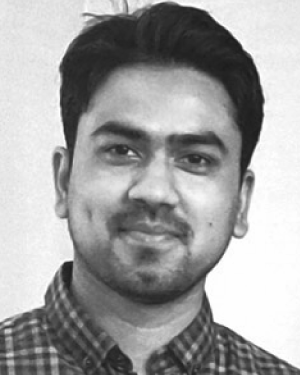 Mr. Adil Usman
Professional Activities(SPAx) Chair, IEEE MGA SAC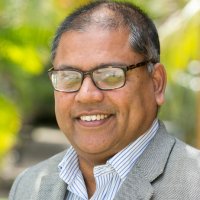 Dr. Nirmal Nair
Chair, IEEE Region 10 Professional Activities Committee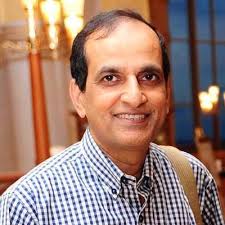 Dr. Zia Ahmed
IEEE Region 10 Vice-Chair (Members Activity) 2019-20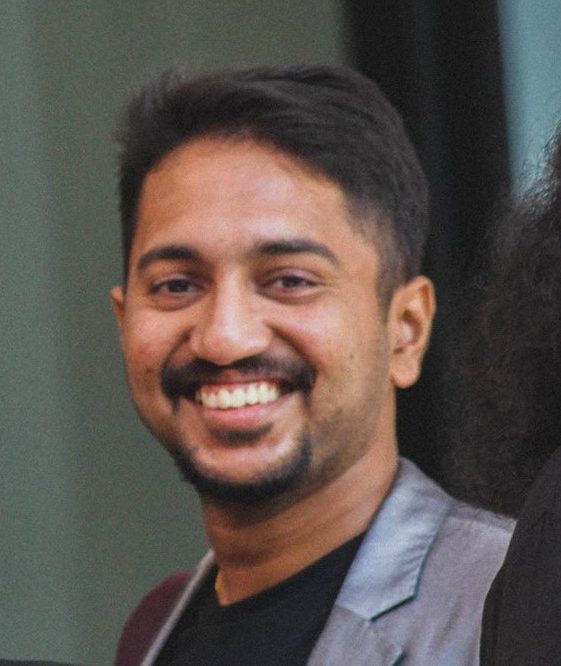 Mr. Vijay S Paul
2020 MGA Young Professional Achievement Award Recipient
Mr. Vamsi Krishna Jadala
2019 MGA Young Professional Award Recipient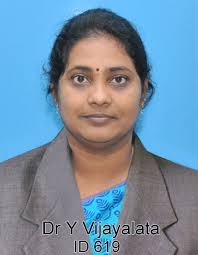 Dr. Y. Vijaya Latha
Chair, IEEE Education Society Hyderabad Section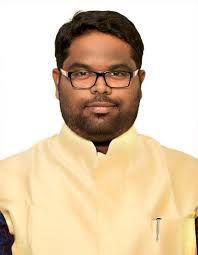 Prof. Sai Kumar Tara
Secretary/Treasurer, IEEE Education Society Hyderabad Section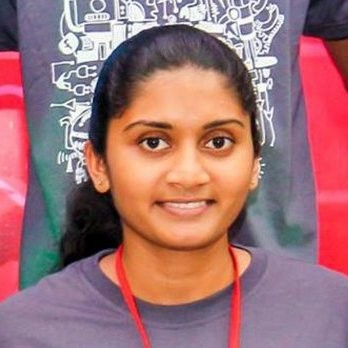 Ms. Warunika Hippola
IEEE R10 Student Representative 2021-2022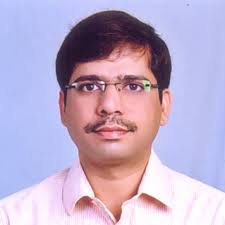 Dr. J V R Ravindra
Principal, Vardhaman College of Engineering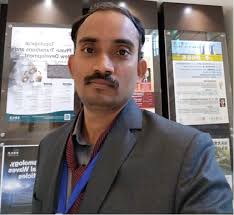 Dr. M.A. Jabbar
Branch Counselor, IEEE Vardhaman College of Engineering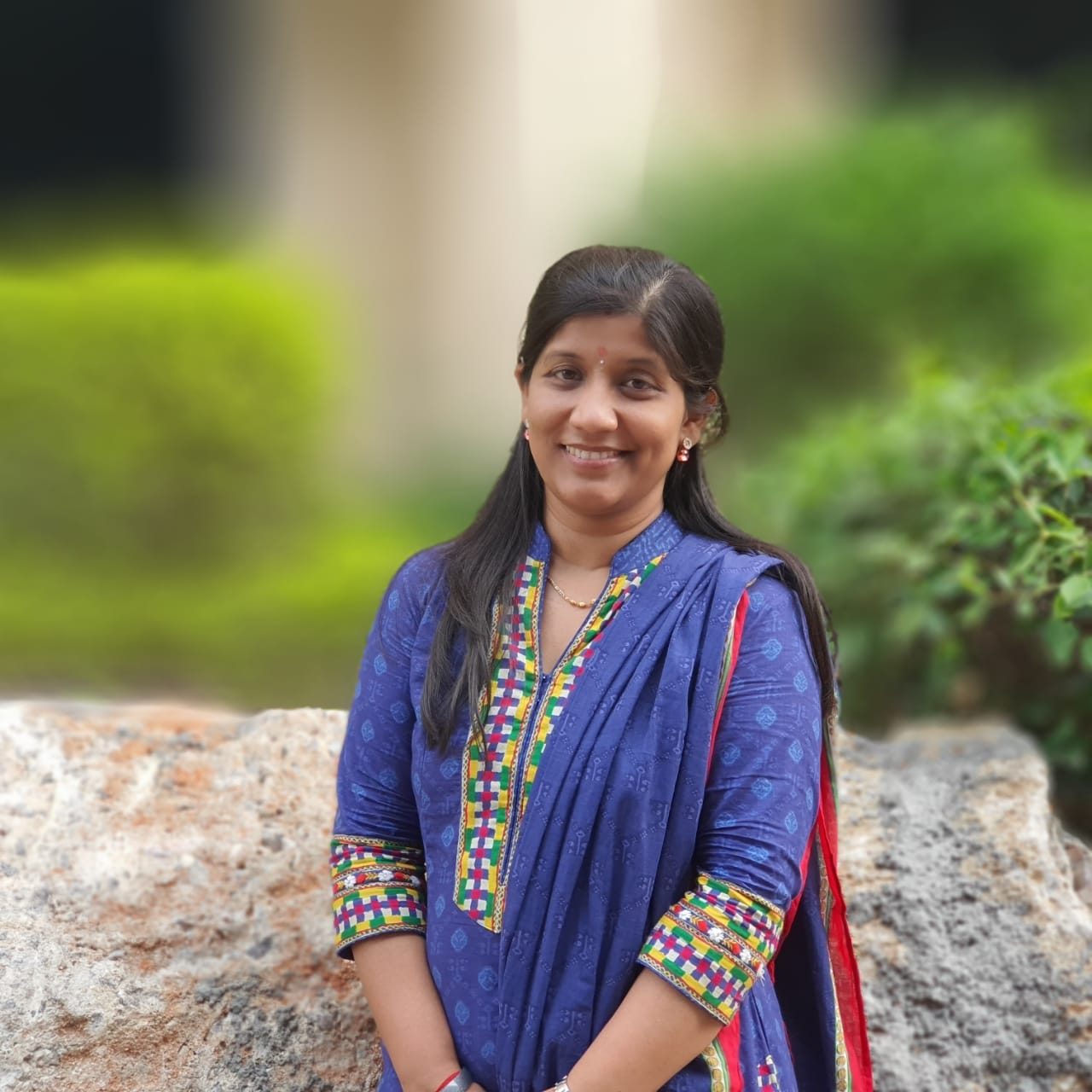 Ms. Sangeeta Singh
Deputy Advisor, Vardhaman College of Engineering
Events
Testimonial from IEEE Past President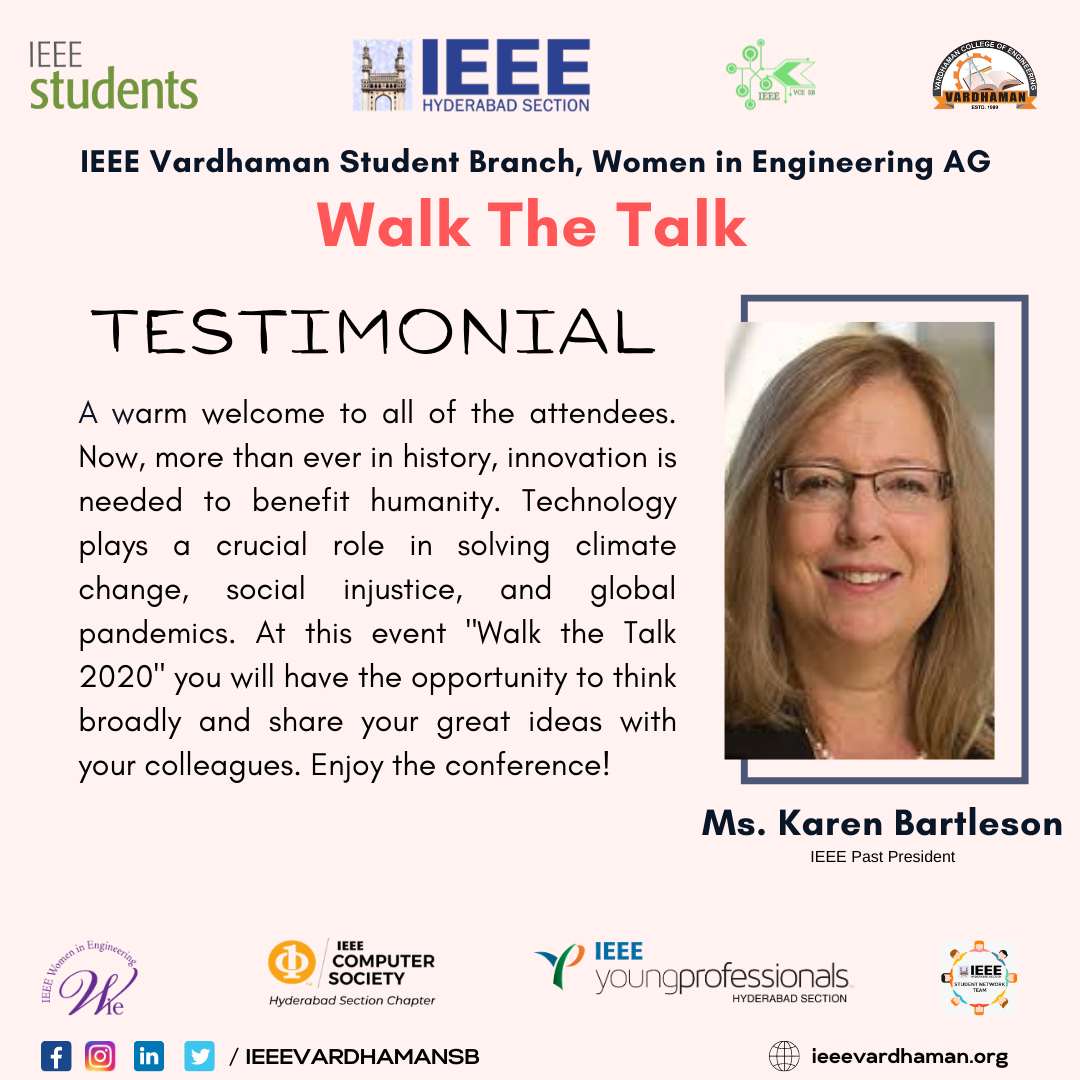 Walk The Talk Inaugural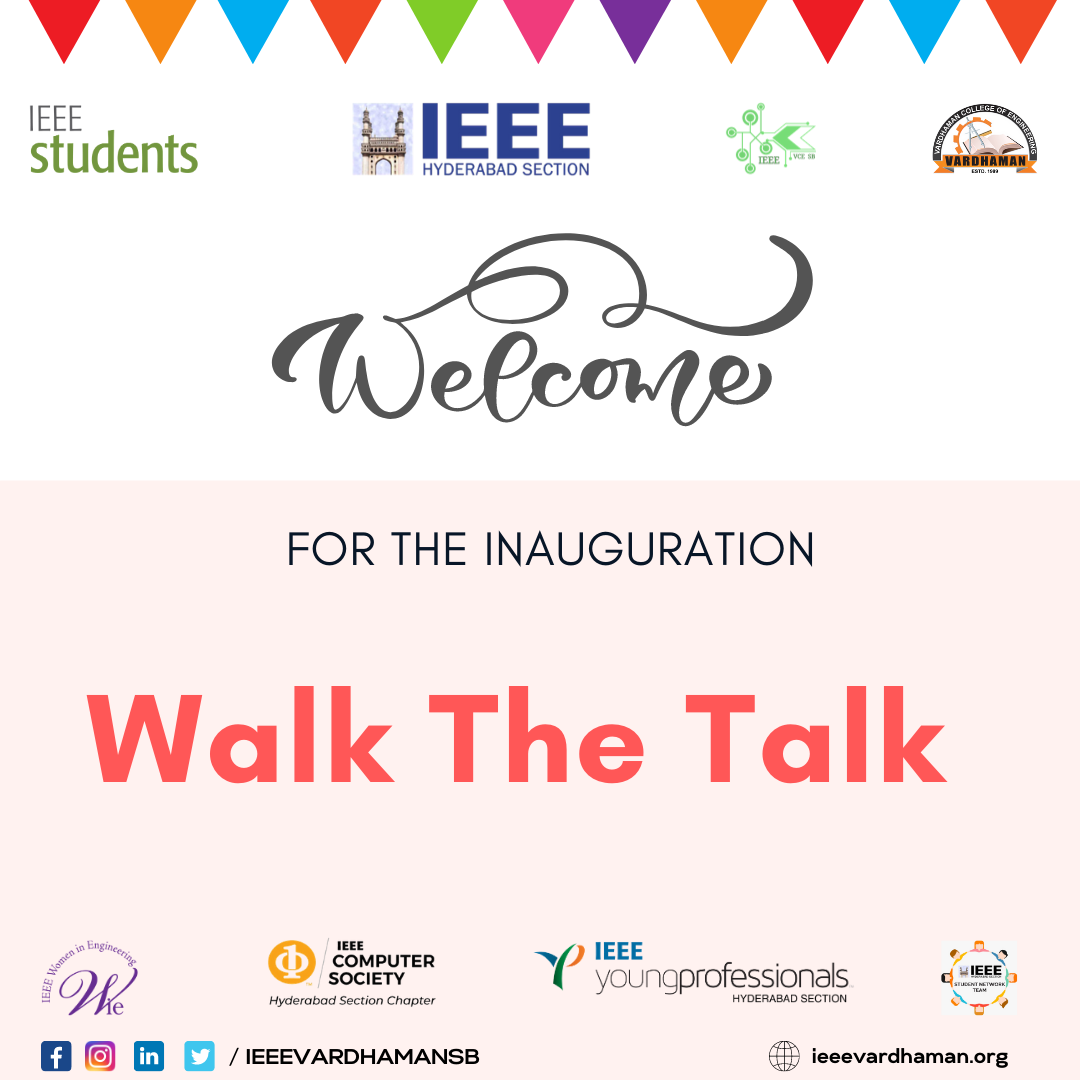 Workshop on Facial Recognition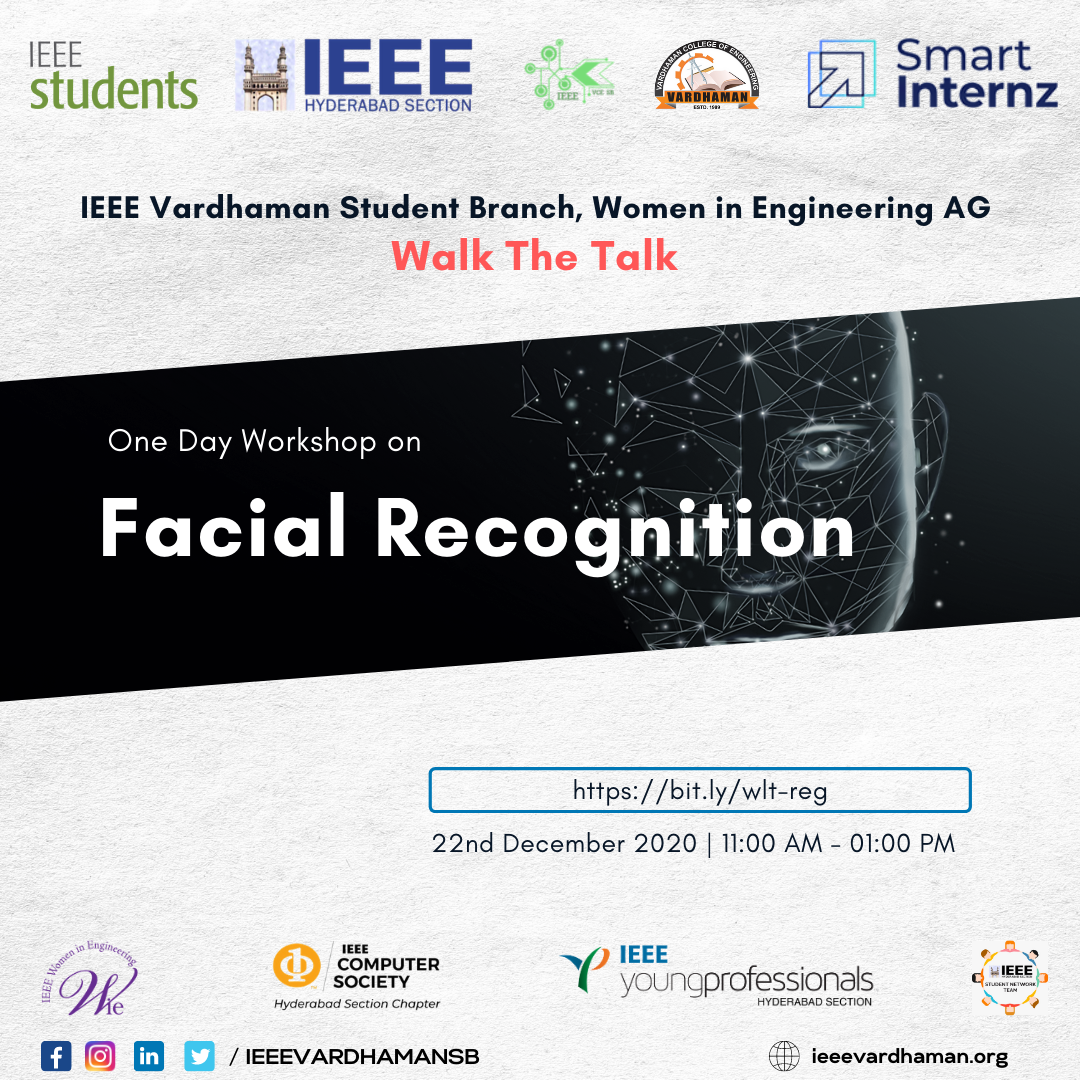 Space Antenna Systems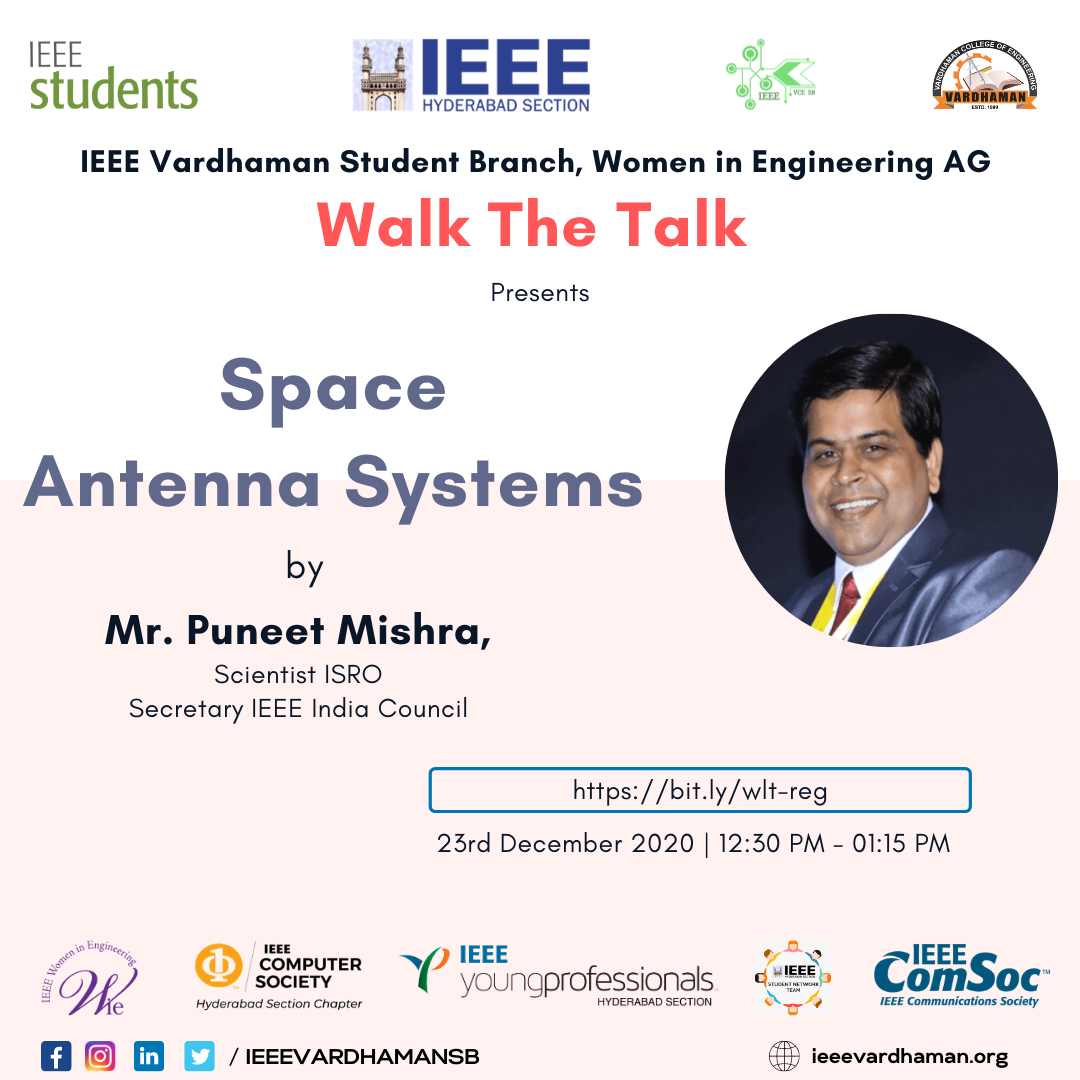 Business in the time of COVID-19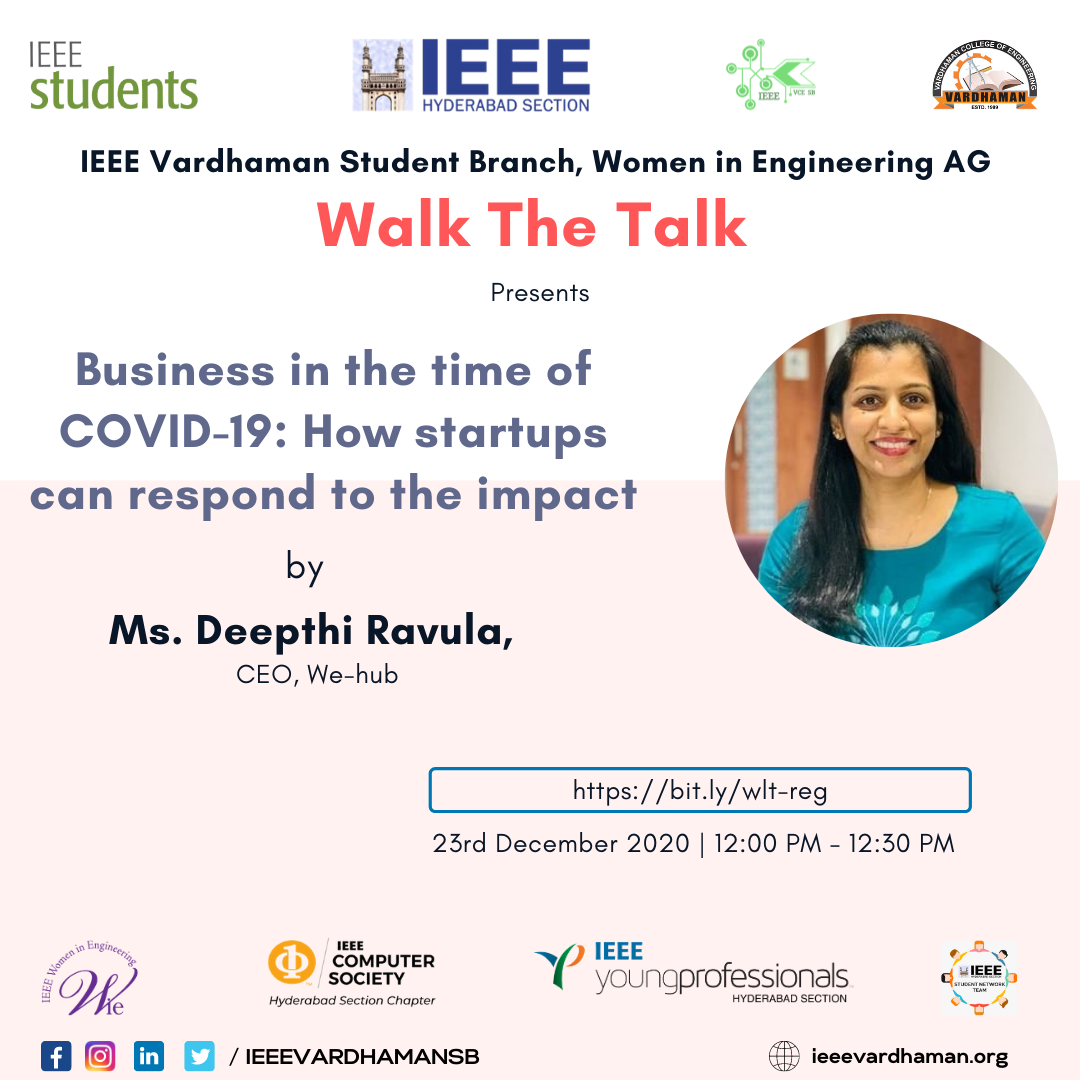 How to get funding or Member Engagement and Benifits and applying for SPAC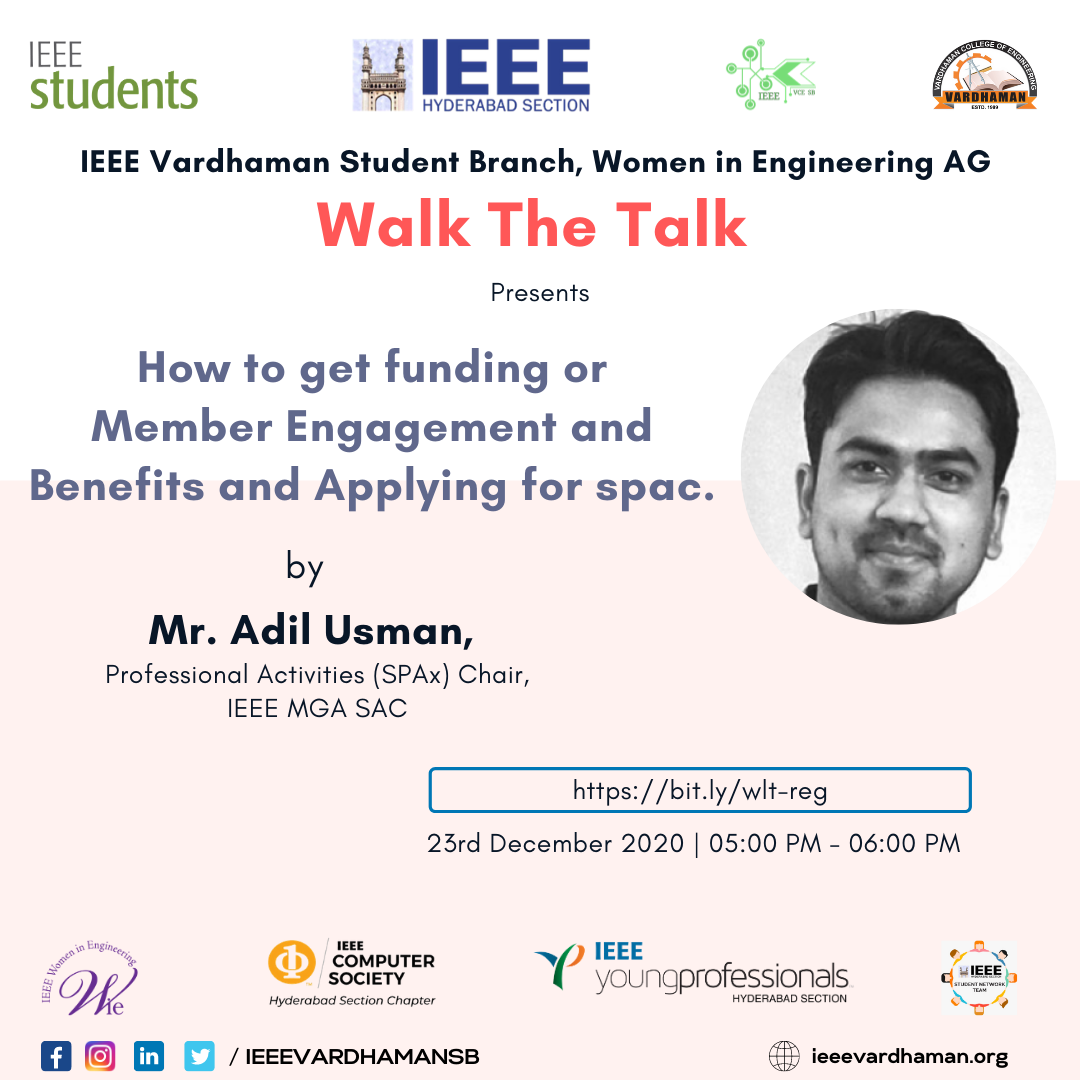 Leadership and Membership Training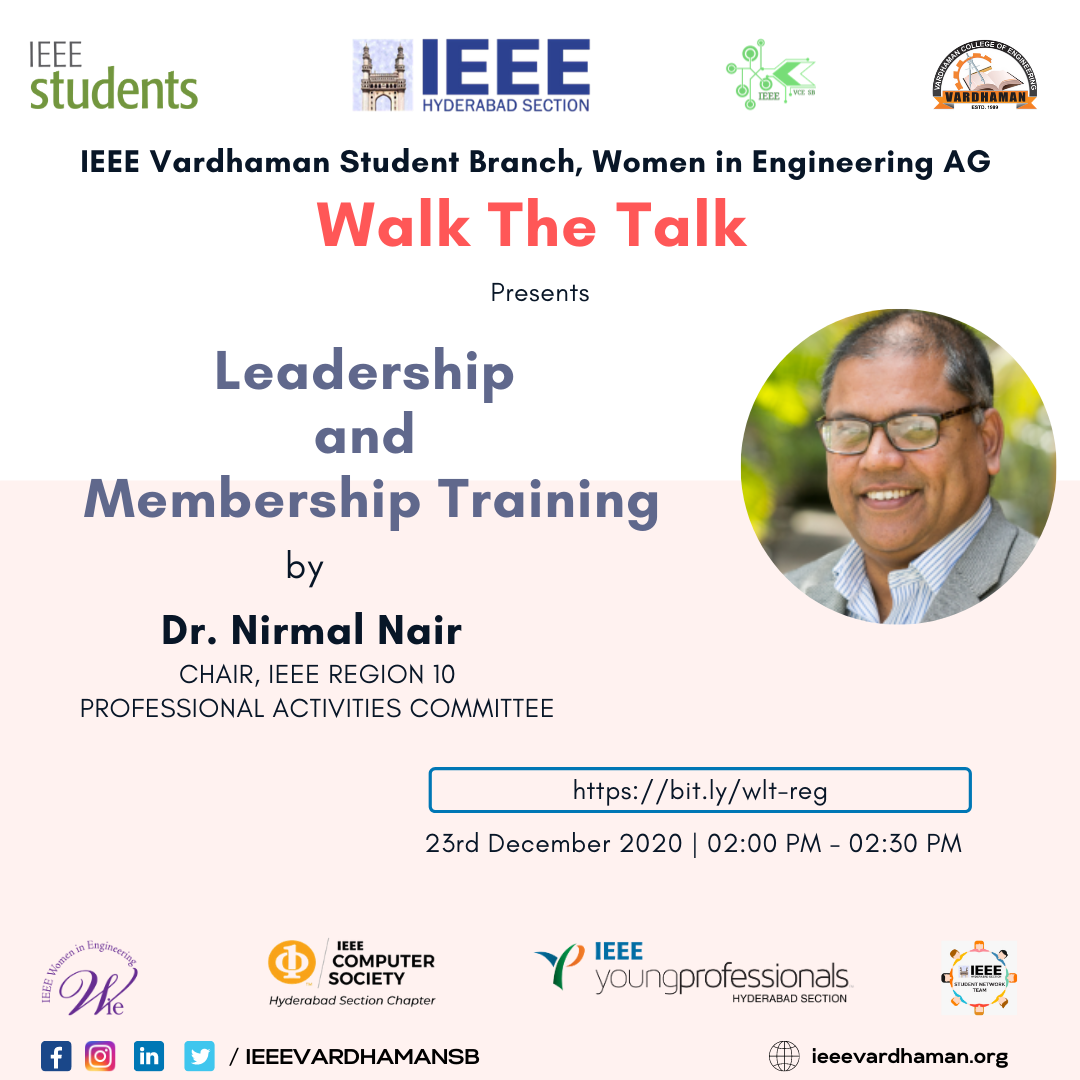 Student to Young Professional Transition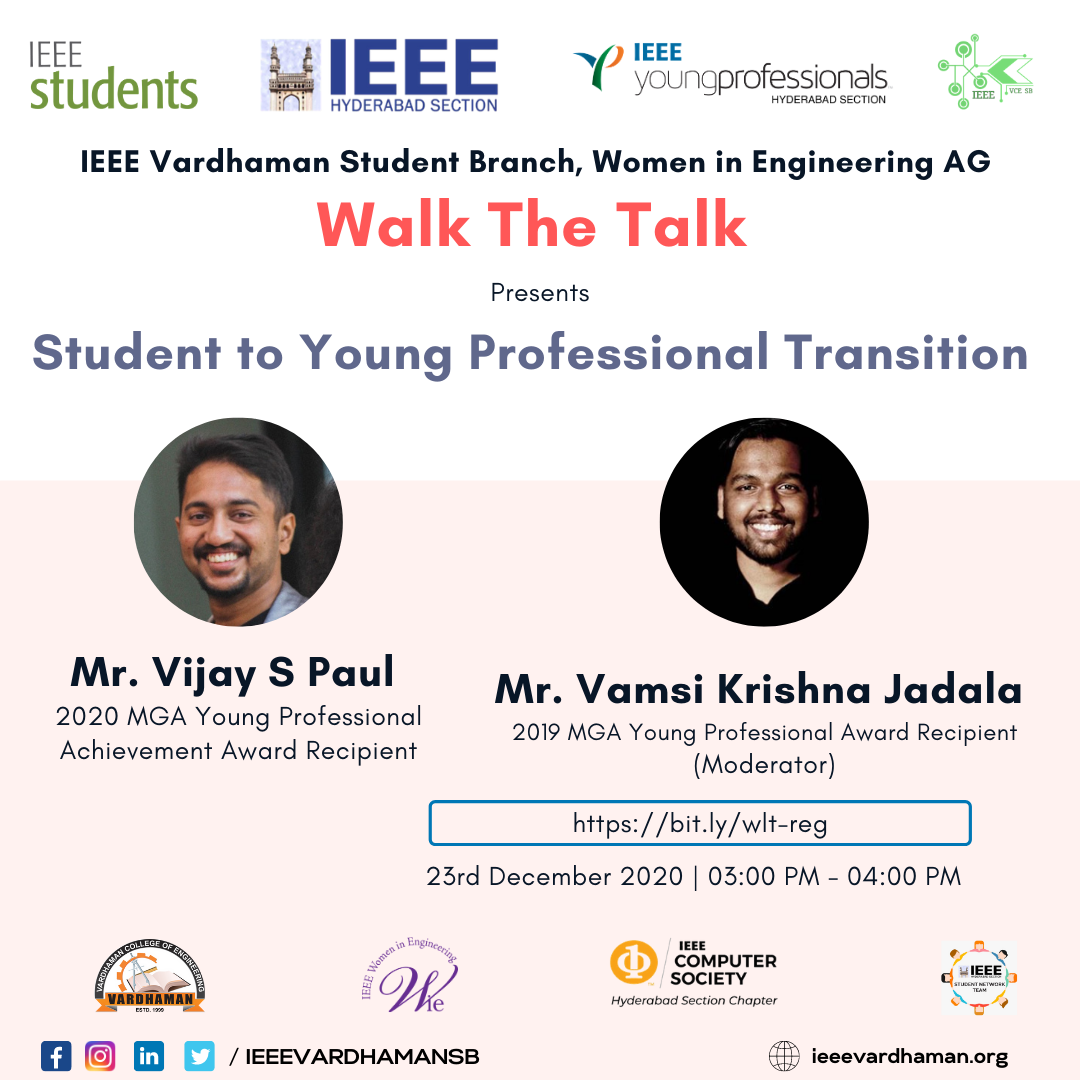 IEEE Membership Benifits for Professional Development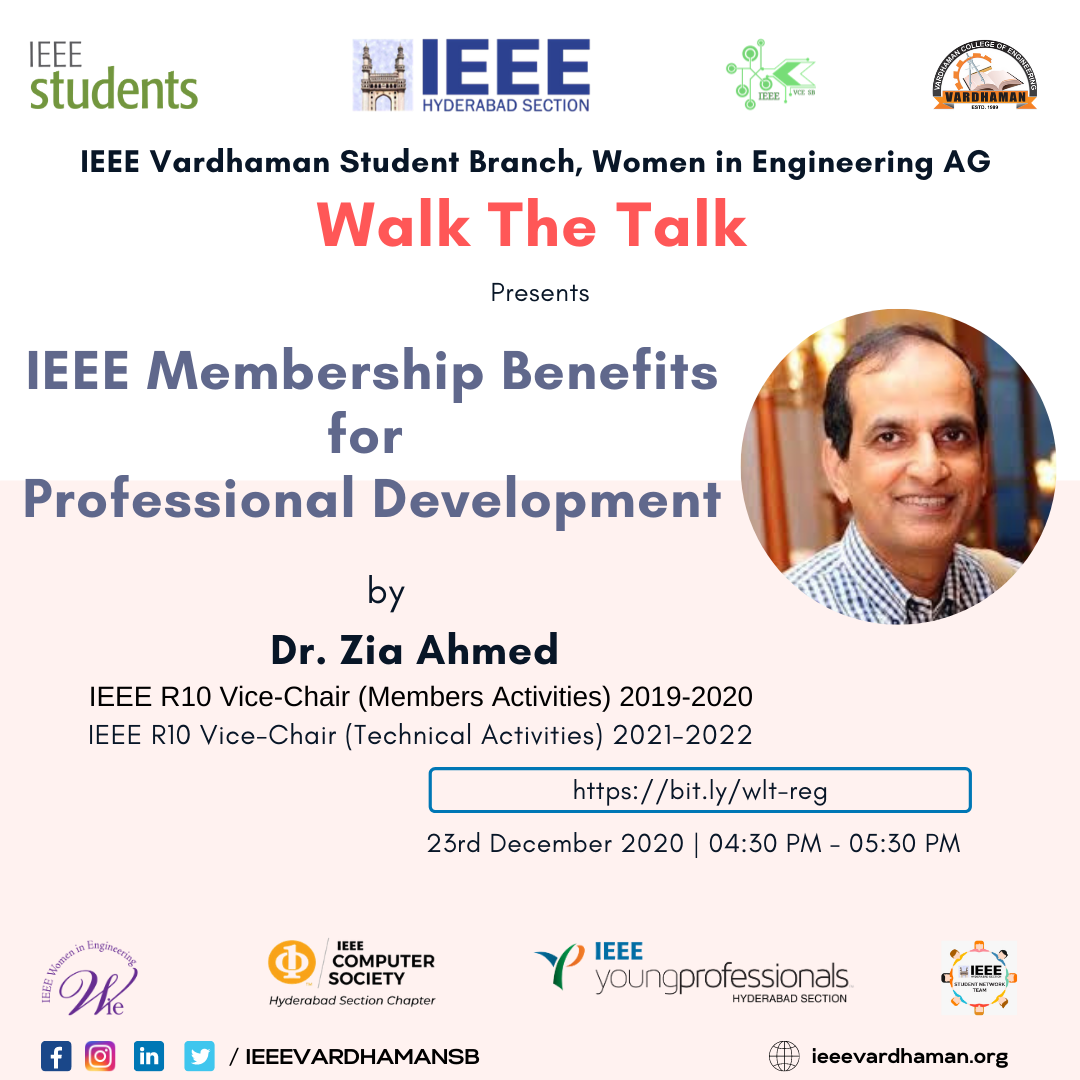 Choose your startup after COVID-19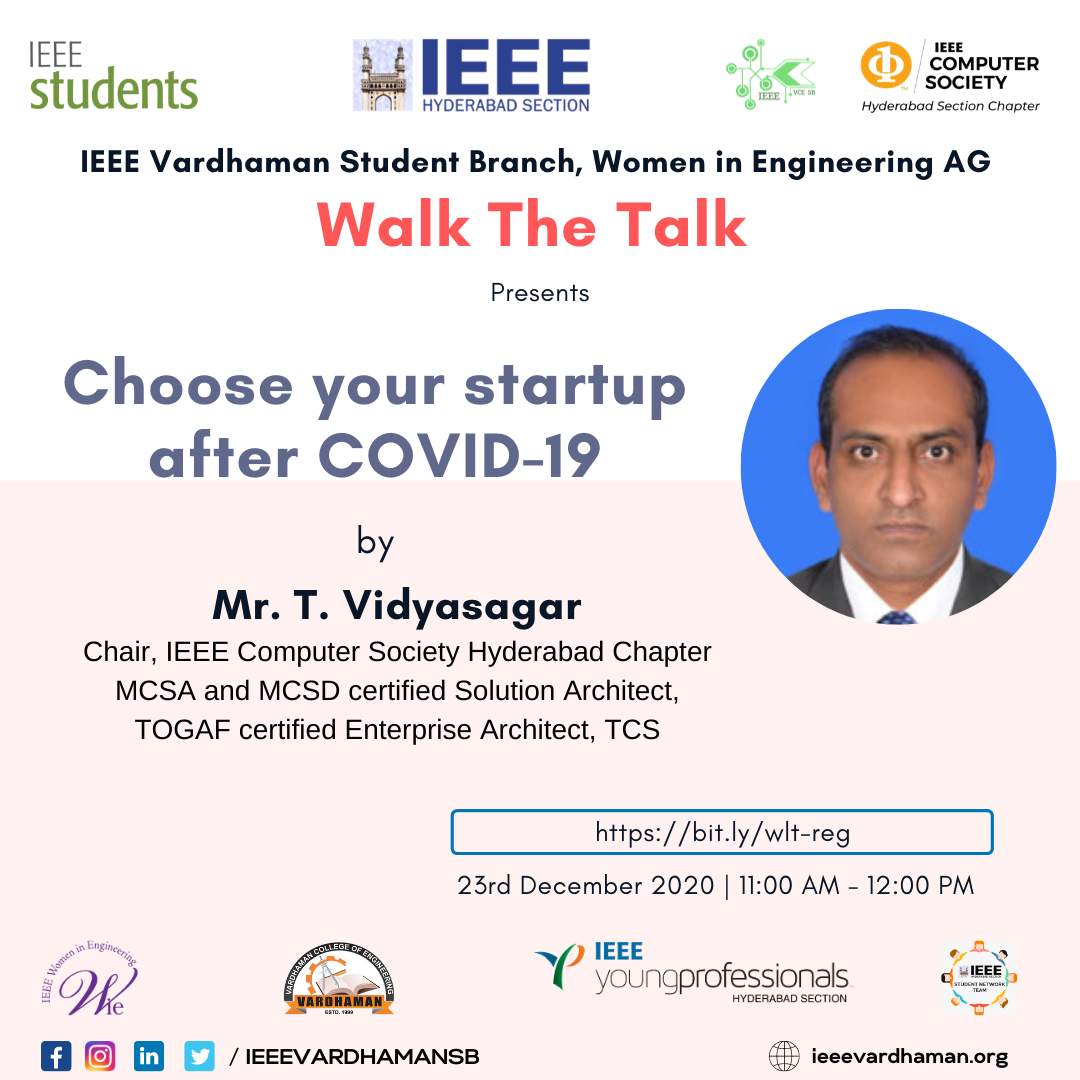 Networking and Kahoot Quiz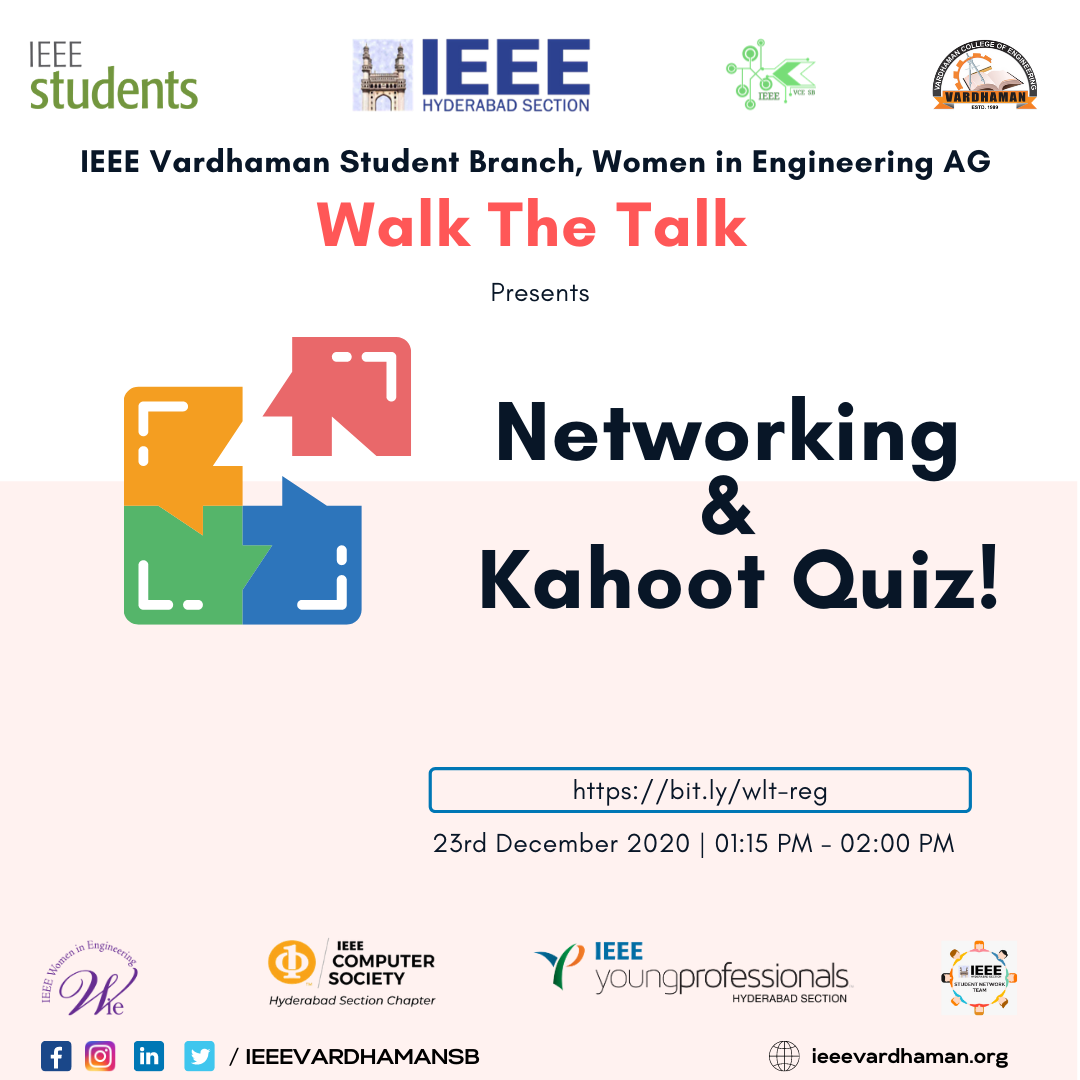 IEEE Education Society Chapter Inaugural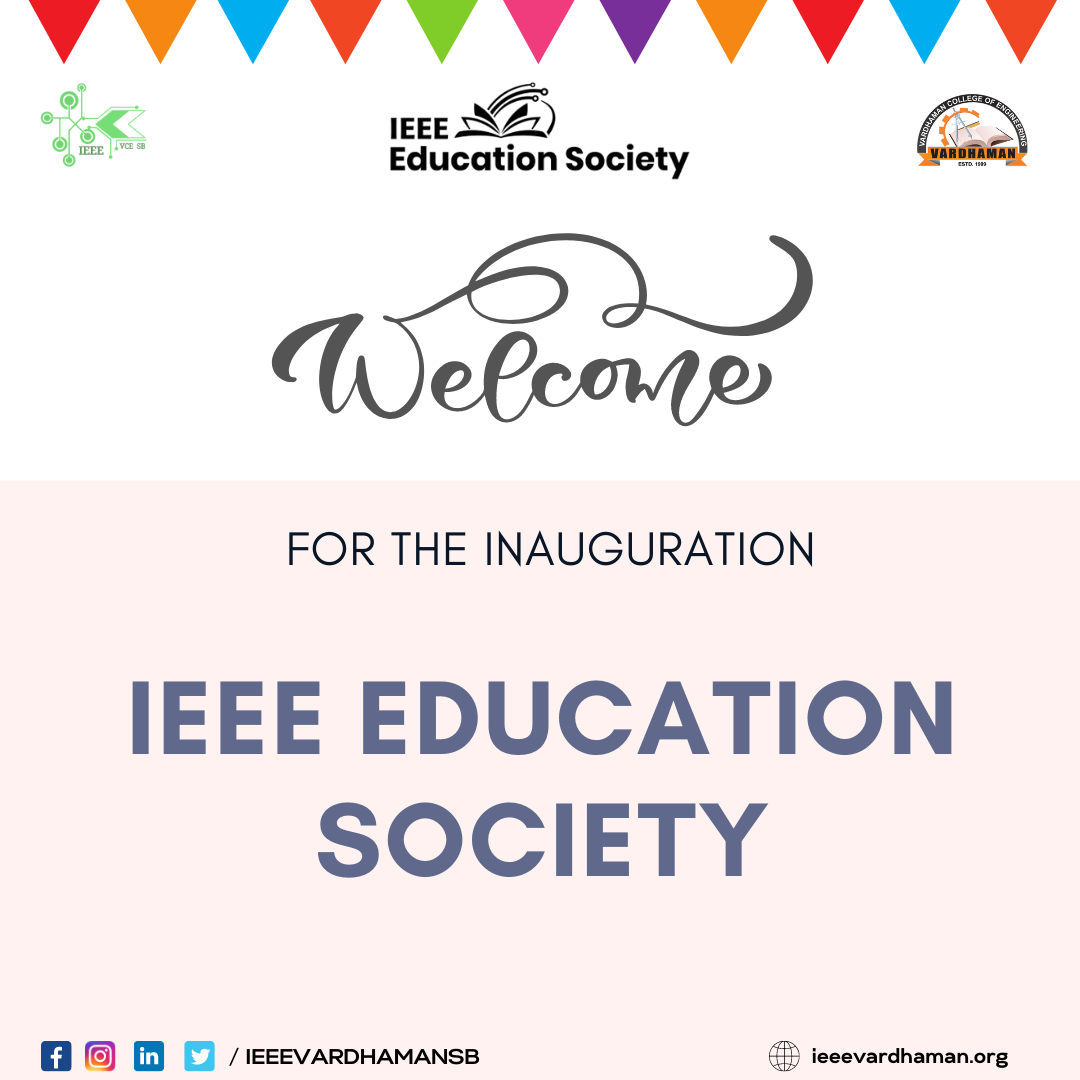 Cultural Day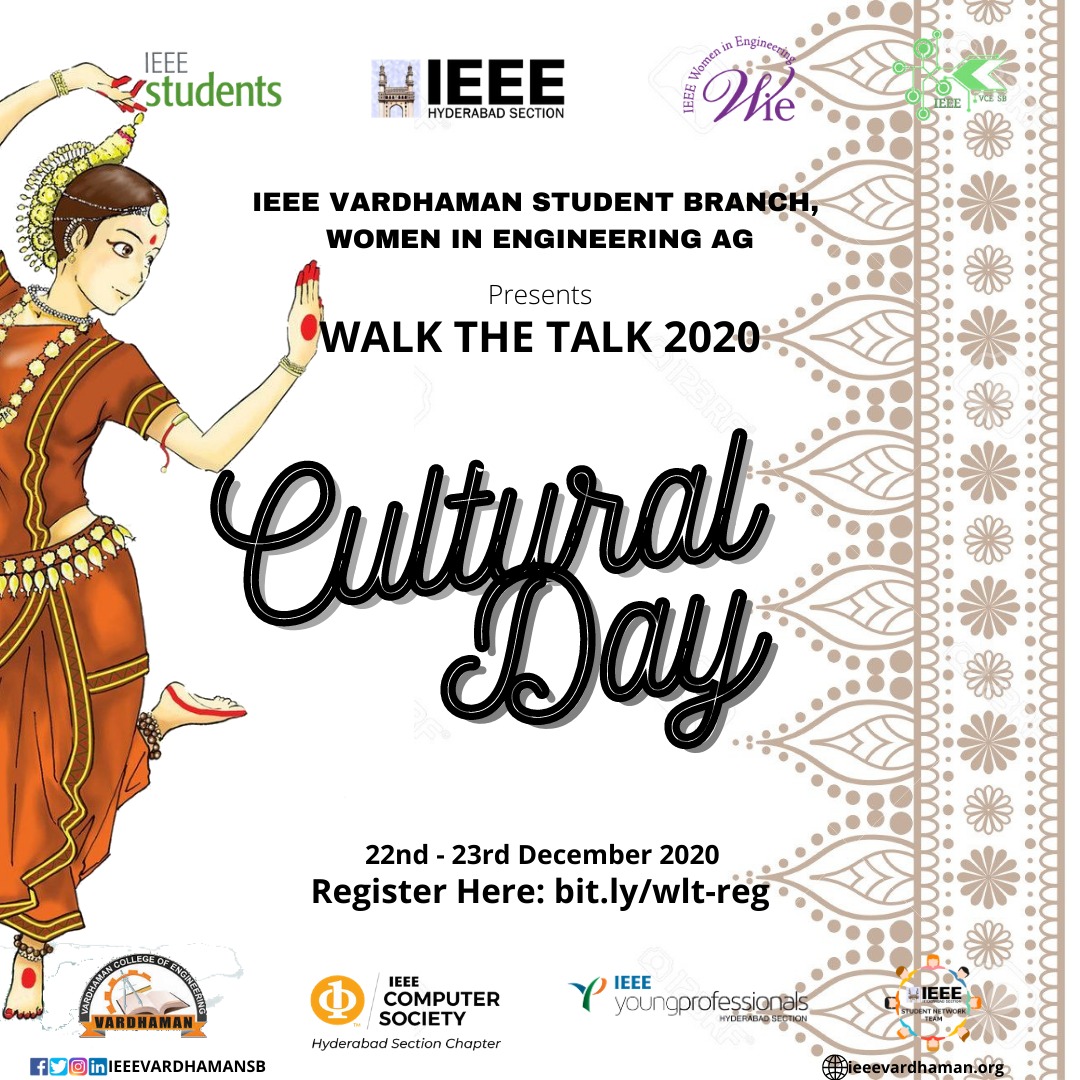 IEEE Eduation Society Chapter Inaugural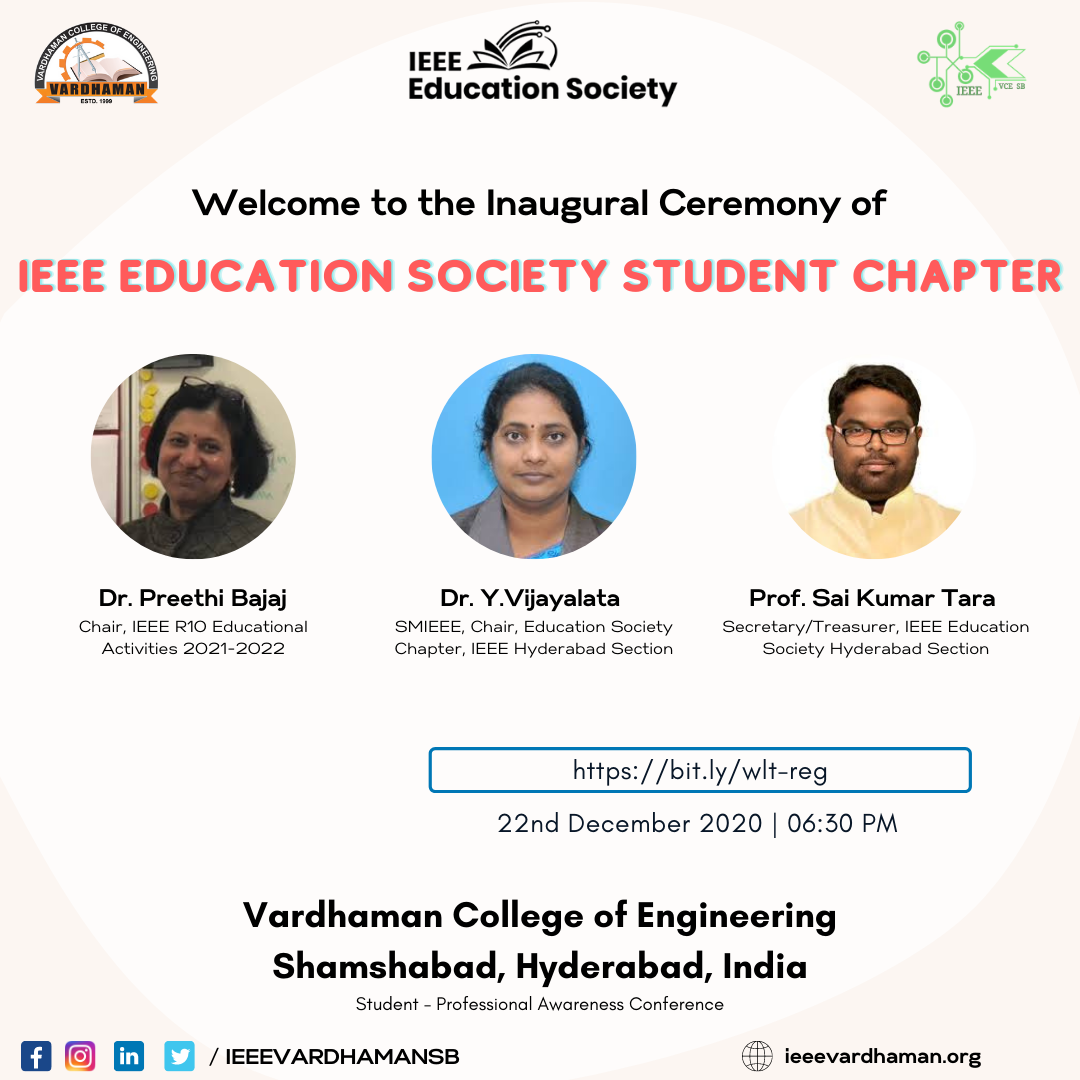 Membership Development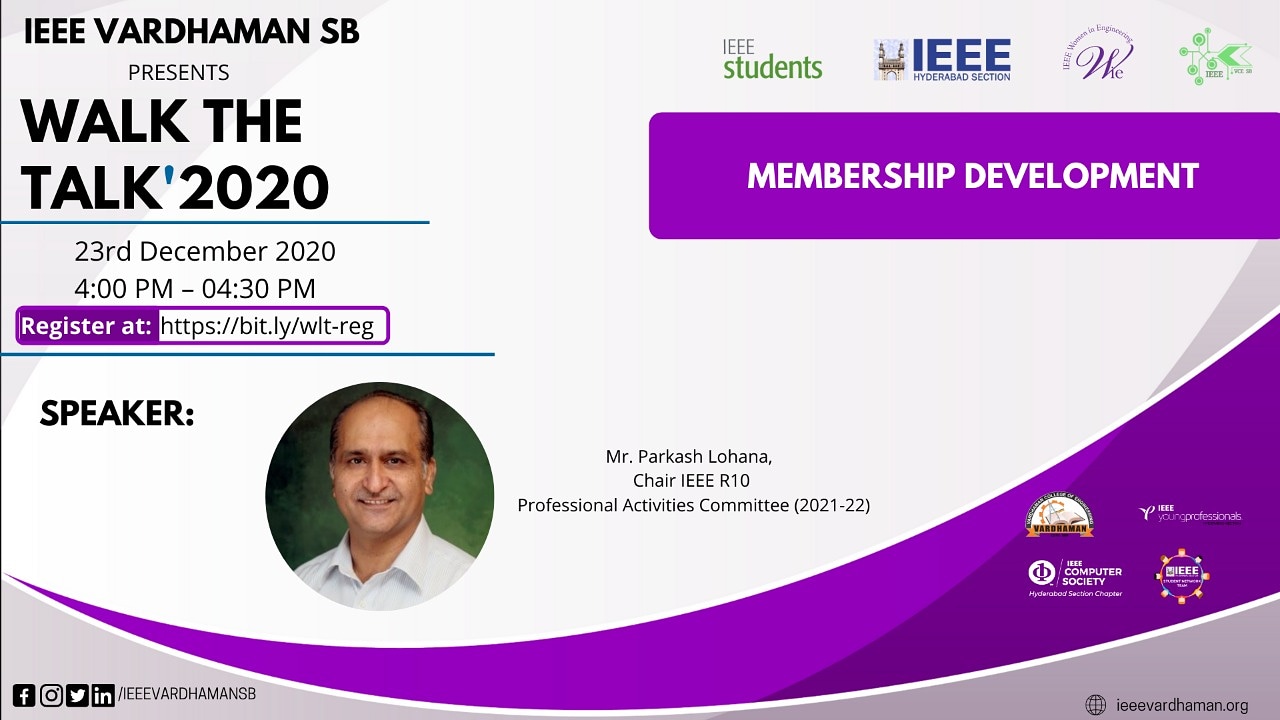 Web Development Contest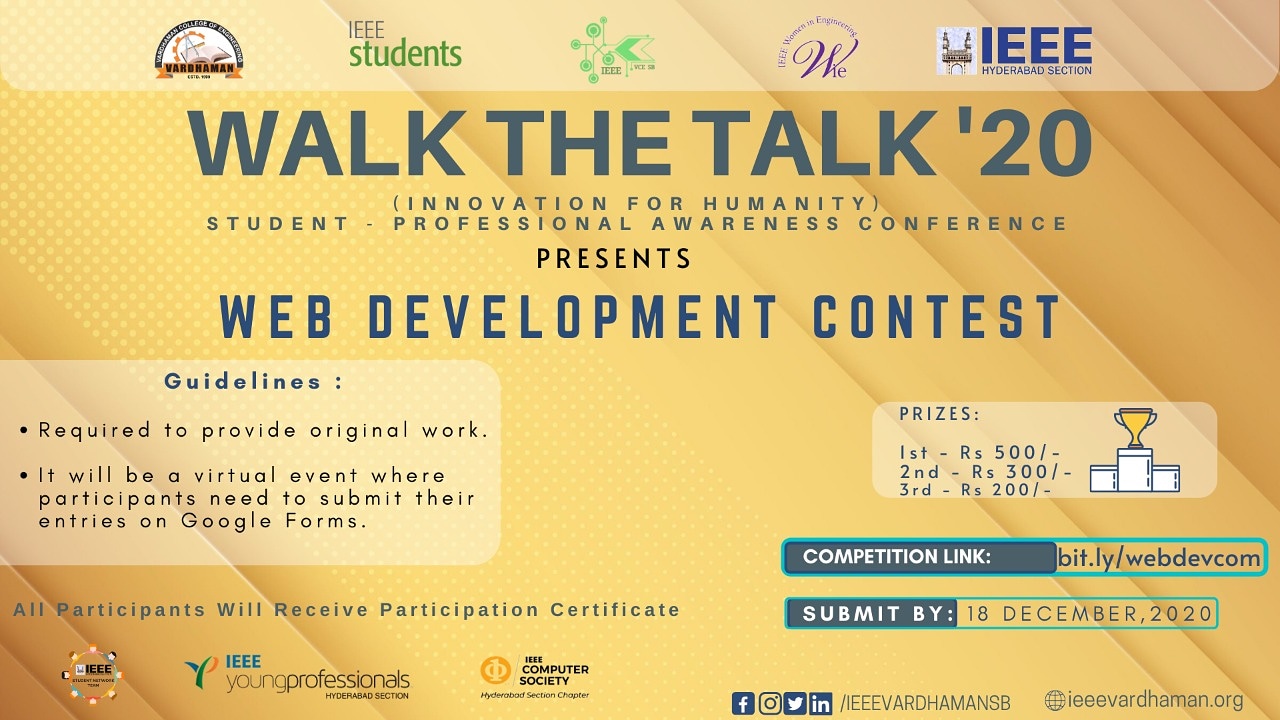 Slogan Contest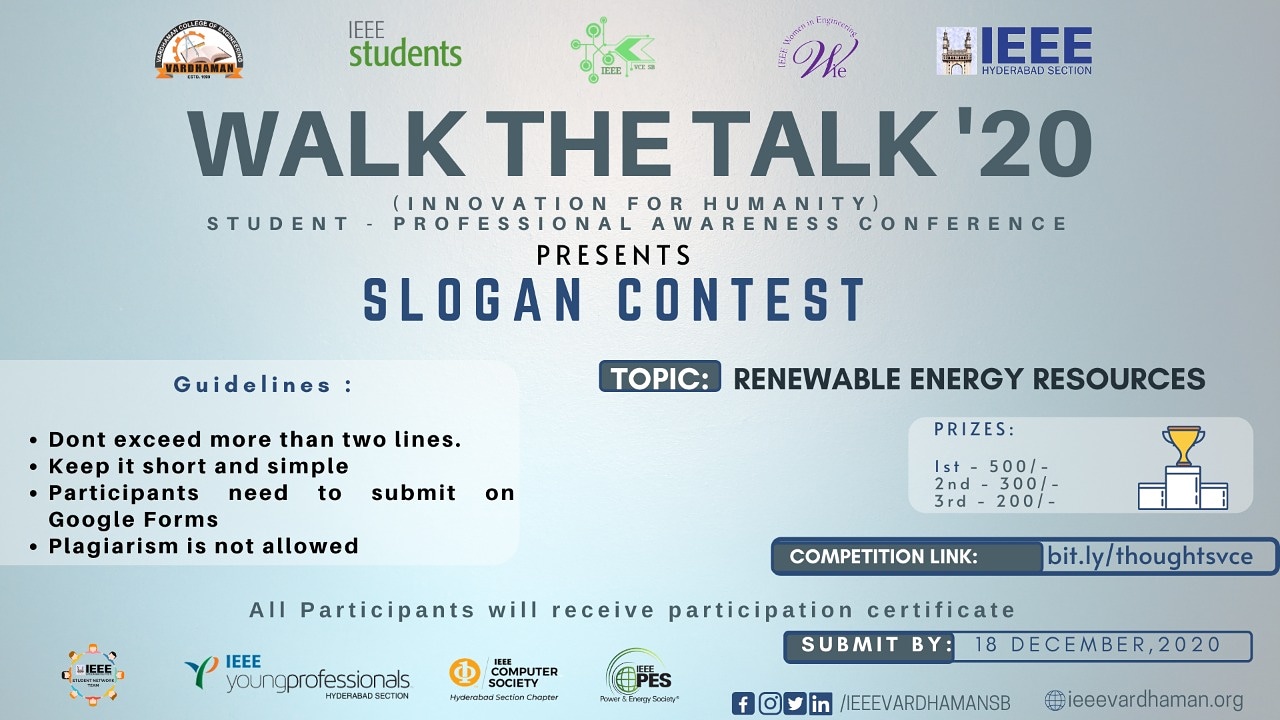 Photo Tells Story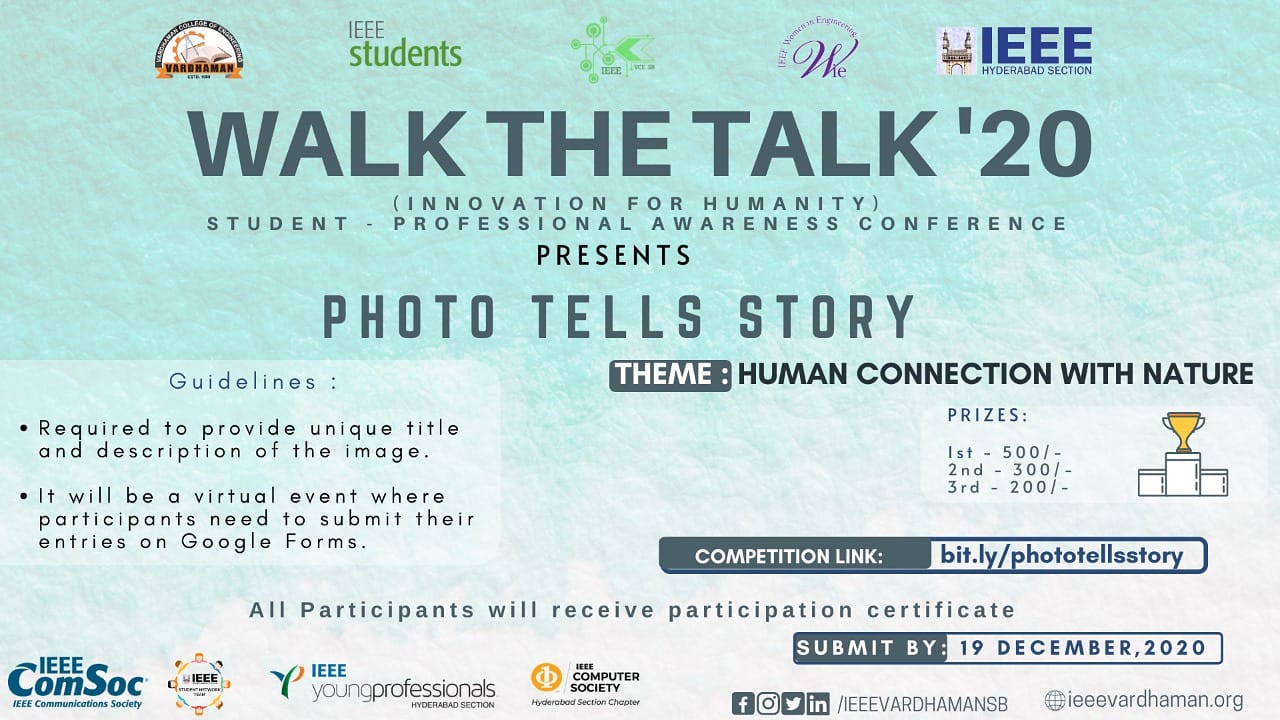 Quiz on Innovation in India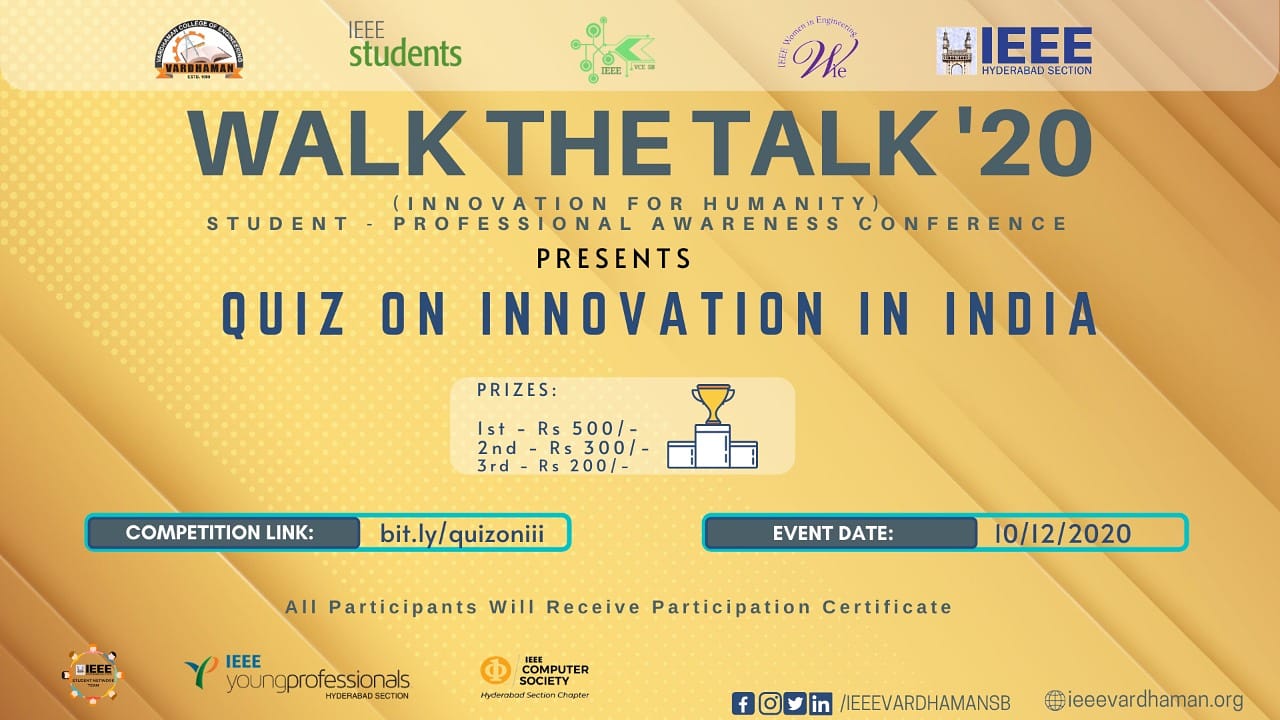 Write with Confidence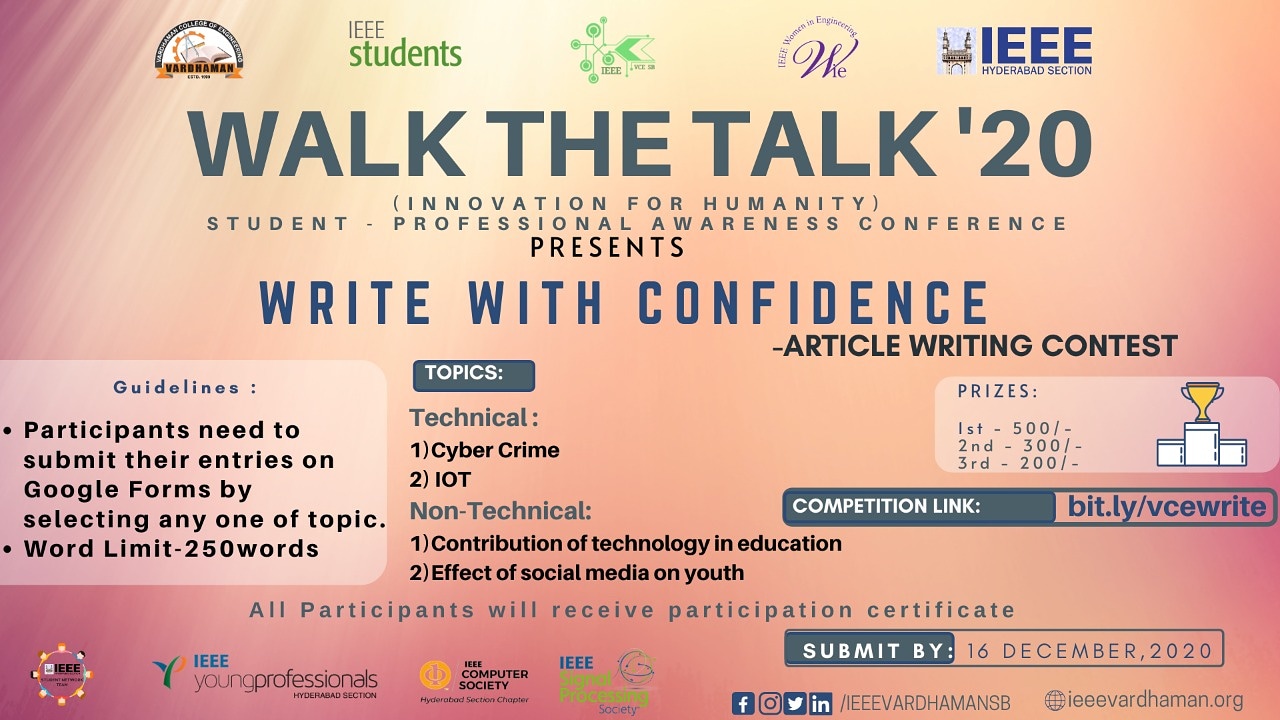 Women in Researh and Academia: Towards Gender Equality in India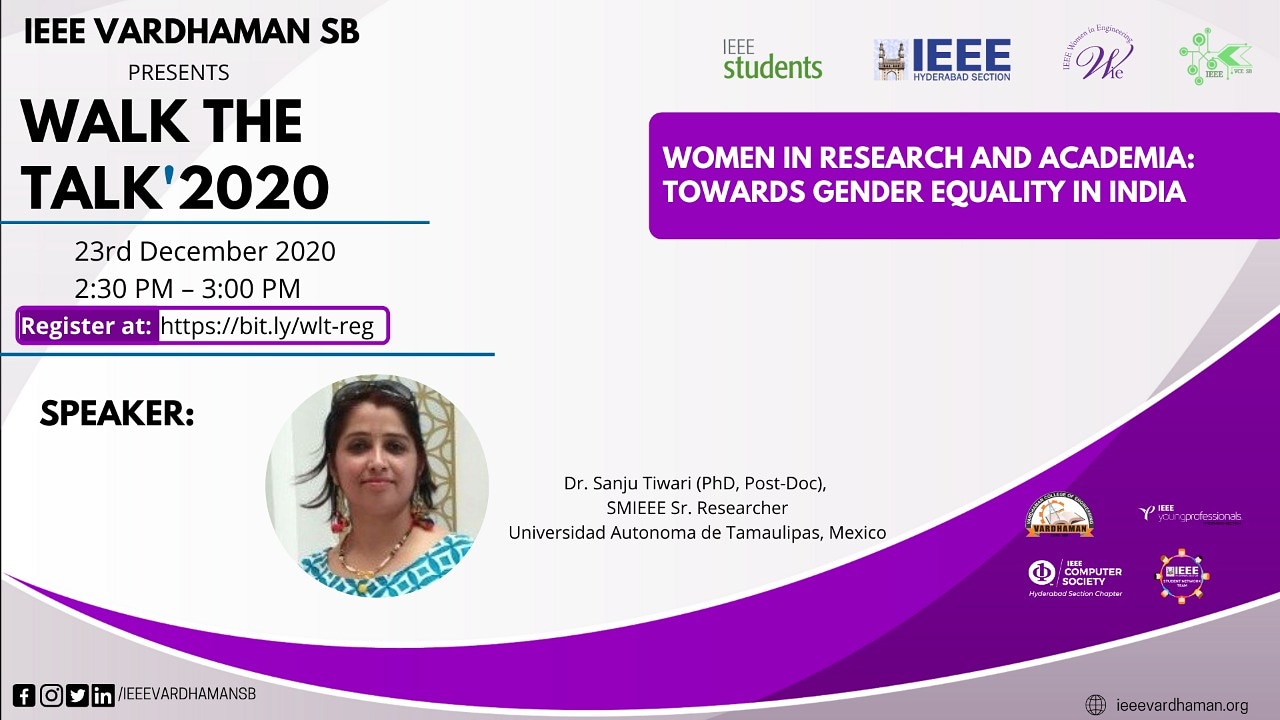 Panel Discussion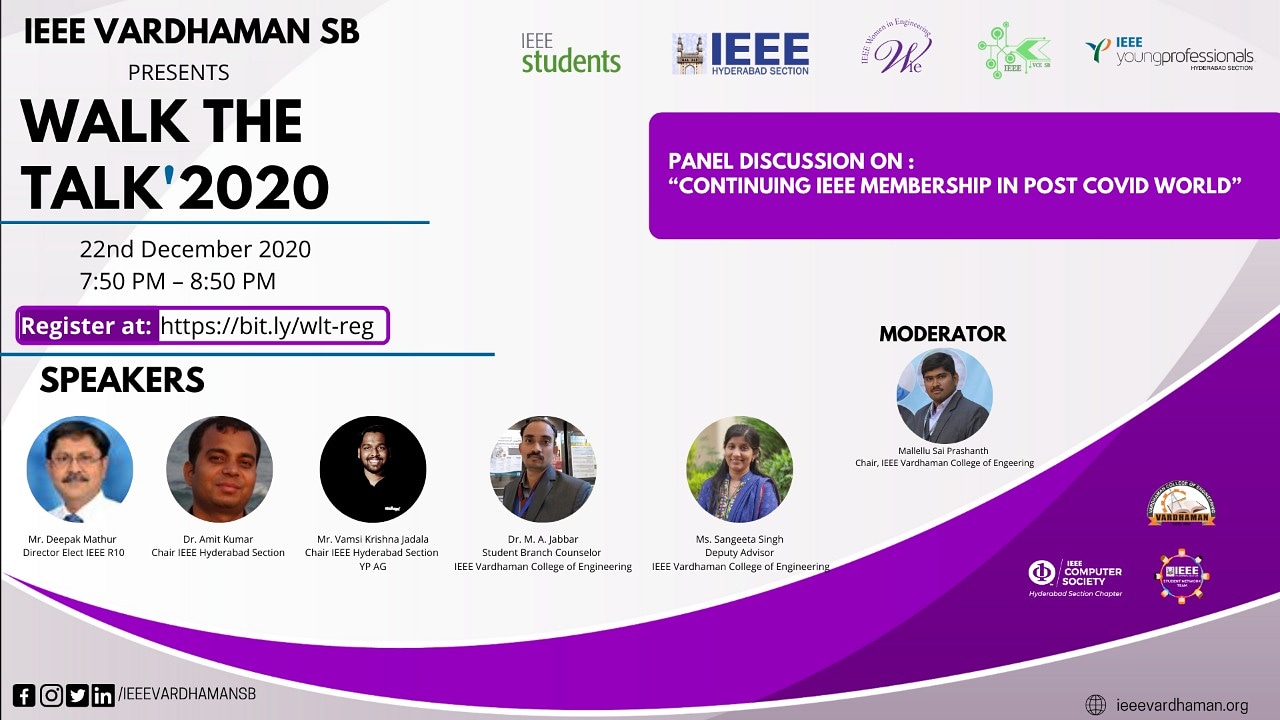 Raise your Voice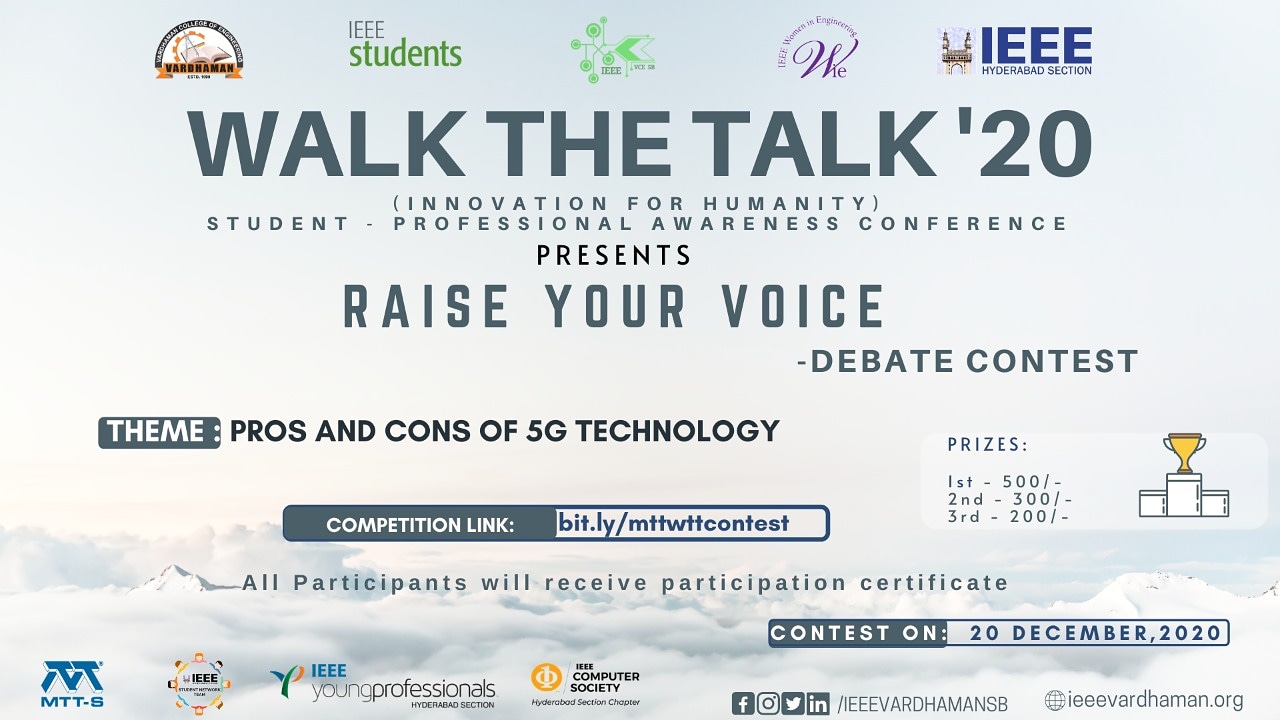 Panel Discussion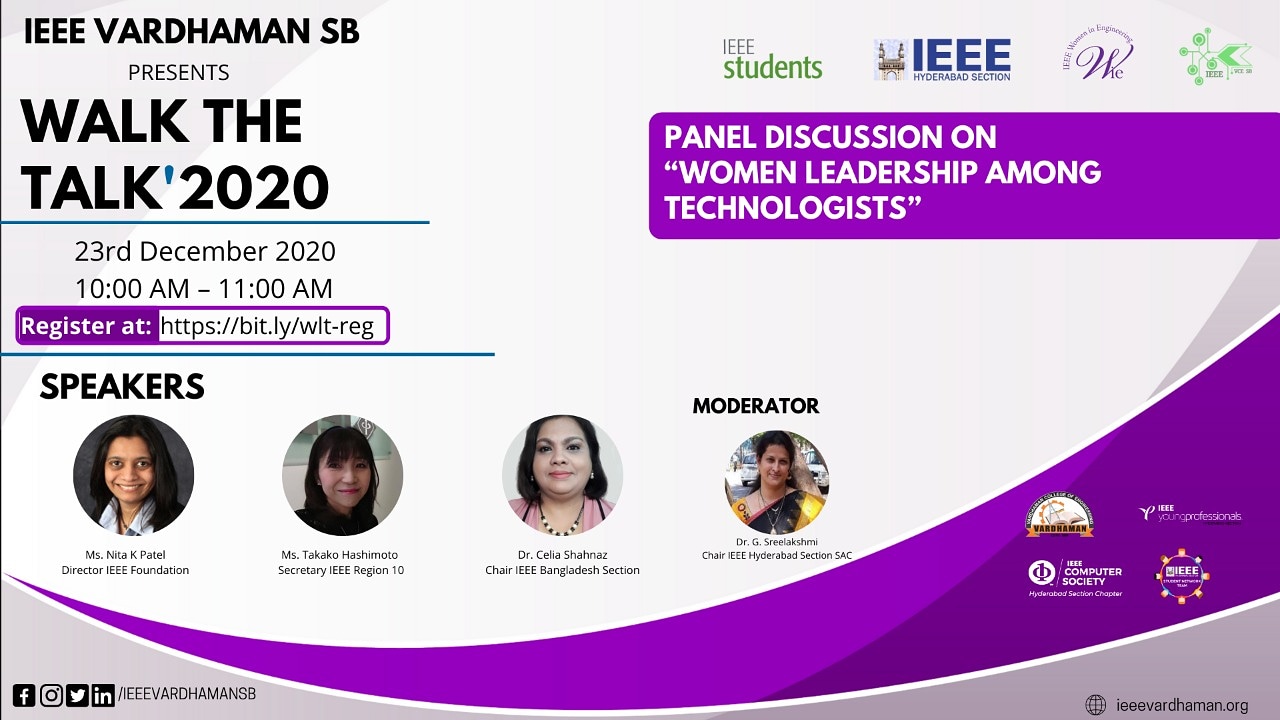 Fresh Ideas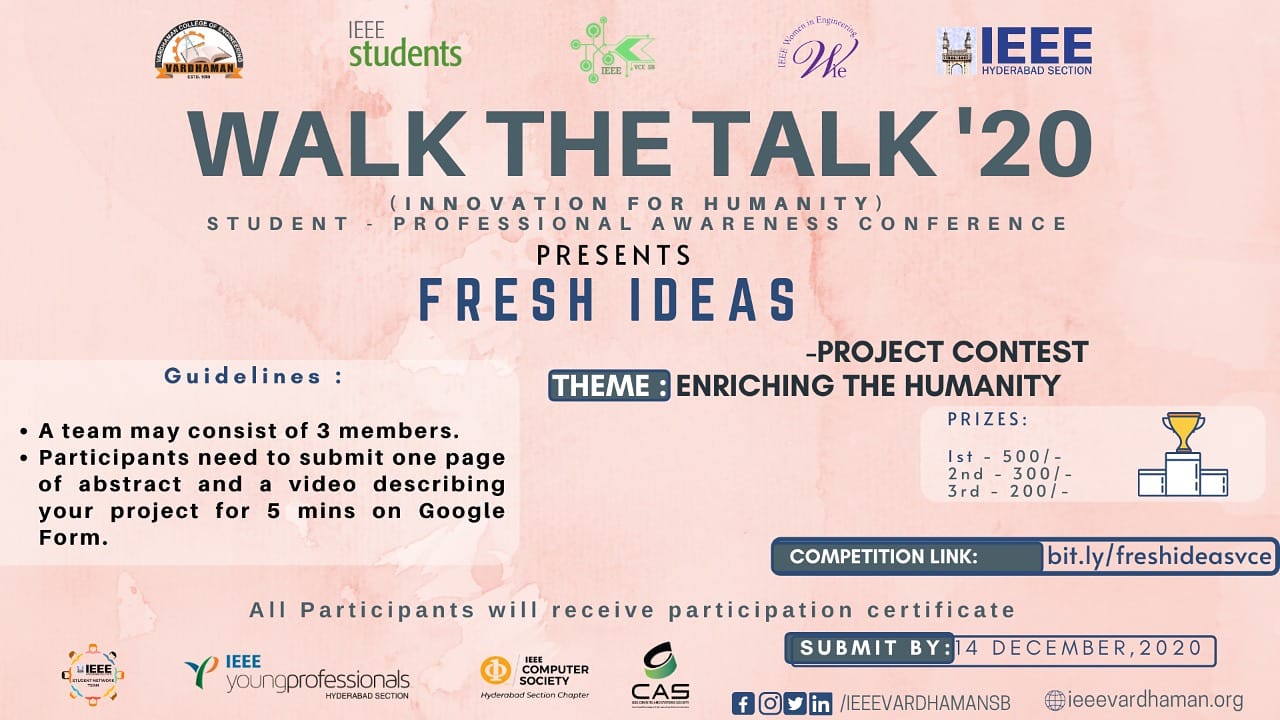 Codathon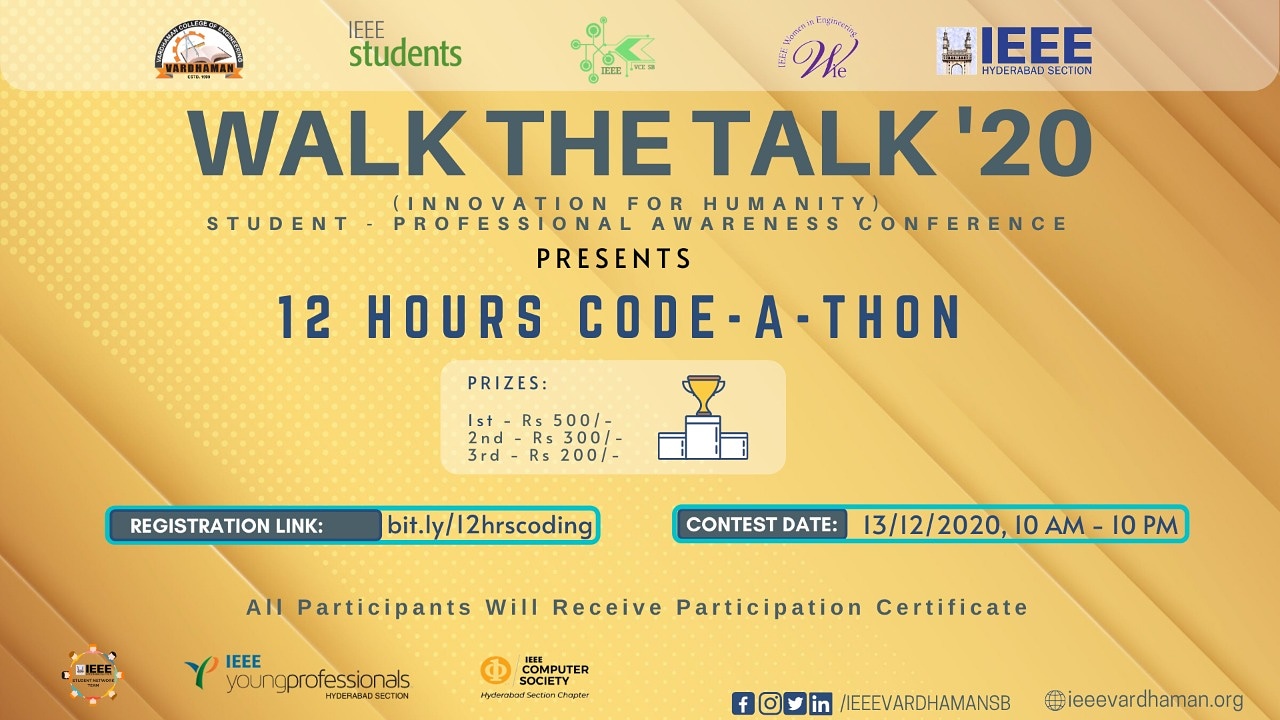 Sponsors
Institutional Sponsor